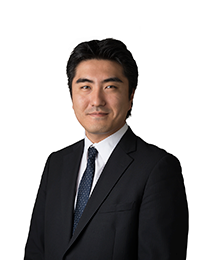 Jumpei Morita
Jumpei has 10 years' experience in the accounting industry through both commercial and a national accounting practice in Australia. During this time, he has assisted a number of local and international clients in Australian taxation and migration matters as well as structural and tax planning advice.
Jumpei has a passion for developing an efficient practice through Global Hub Pty Ltd. It is Jumpei's belief that to provide advice to clients in improving efficiency and profitability for their businesses, the adviser needs to be the first in implementing such approaches.
This will enable us to provide more practical and realistic advice to clients, as well as enabling us to provide more values to clients.
Jumpei has an extensive professional and personal network in Australia and overseas including accountants, lawyers and a variety of experts. He has a keen interest in assisting clients operating overseas and for those wishing to operate internationally.
Professional Qualifications:
Member of CPA Australia
CPA Public Practice Certificate
Registered Tax Agent
Registered Migration Agent (MARN: 1382692)
Bachelor of Commerce – University of Queensland
Graduate Certificate in Australian Migration Law and Practice – Griffith University
Diploma of Financial Planning (RG 146)
Xero Certified Adviser
Other positions:
Vice President/Treasurer – Queensland Japan Chamber of Commerce and Industry
Former treasurer – Japanese Club of Brisbane